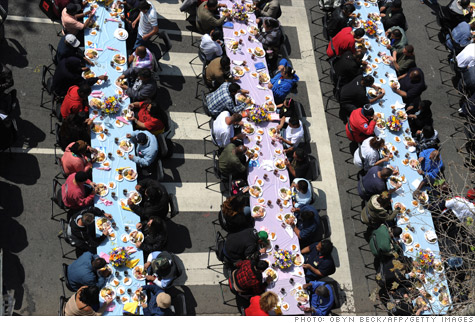 "The Great Recession drove more families into homeless shelters in 2009, a new federal report has found.
Some 170,000 families needed shelter last year, up from 159,000 in 2008, according to an annual survey from the Department of Housing and Urban Development. There were 535,000 people in those families.
Over the course of the past year, the number of people in homeless shelters dipped slightly to 1.56 million, from 1.6 million a year earlier. This translates into one of every 200 Americans."
money.cnn.com/2010/06/16/news/economy/homelessness/index.htm